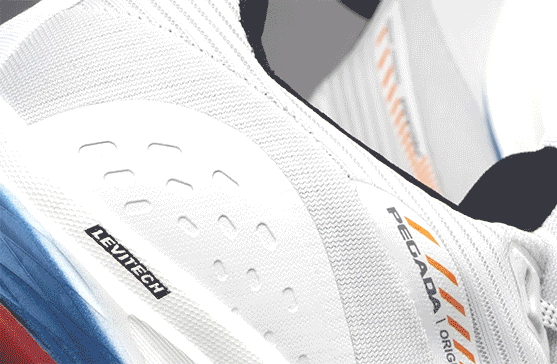 MADE TO KEEP
YOU MOVING.
Overcome new challenges with style,
lightness and comfort technology.
Keep moving towards new achievements
with Pegada Sport.
GUARANTEE YOURS
EVA RUBBERIZED
SOLE
Which improves
impact absorption.
HIGH
QUALITY
FABRIC
UPPER

That provides better
breathability for the feet.
NON-SLIP
THERMO-
PLASTIC
GEL
INSOLES
at points
of greater
contact with
the ground.
SUPERLIGHT
TECHNOLOGY
Superlight
models.
Up to 250G
per foot.